Welcome to
Bigger Picture Moments
, a place where we step back and take in life. There are moments where we're so caught up in it all, the hectic mind boggling pace of the day. We encourage you to take this opportunity to take a moment and view the Bigger Picture. Whatever that means to you. A moment where you recognized the role your faith plays in your every day life. A moment where you take note of motherhood and the importance of what you are doing. A moment that made you stop and smell breathe in the bigness of it all. The hugeness that is life and the small moments adding up to one huge Bigger Picture.
We hope you'll join us. Take a few moments. Think about your week, and pour however little or much onto a page. Then share. Tell us your moment. Link up ,
grab our button (over there in the side bar;), and share your Bigger Picture Moment. And while you're at it, share the love and check out at least one other participant's moment. Next week Bigger Picture Moment will be held at
Maegan's
,
so keep an open mind and heart throughout the week and come back to participate again or for the first time! All are welcome!
--------------------------------------------------------------------------------------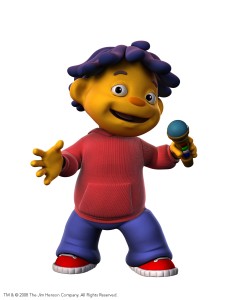 My son is more curious then Curious George and Sid the Science kid put together and multiplied by 1000.
Most days by the end of the day I am pretty sure I have answered more questions then Google. It tiring and sometimes hurts my head. He gets so curious and excited that many times he is asking me another question, or the same question again, as I am opening my mouth to give him the answer.
Since he is home for summer and is with me all day long I have found myself saying. Stop, no more questions right now, or this car ride is a no question zone, mommy can't think to drive and answer a million questions.
It was those exact words, or similar words, that rang in my ears on a drive the other morning. They burned into my brain and woke me up. What was I doing? As tiring as it was didn't I want him to be questioning his world? Inquisitive and curious? Would I ever send him to school and say, "now don't ask your teacher too many questions". On the flip side if a teacher said to me, your son asks too many questions, would I not be appalled?
Who am I if not his first, and ultimate teacher?
Gulp, that was a hard pill to swallow.
As hard as it is to spend my days feeling like Momoogle (Mom-Google) that's my job. It may be tiring and exhausting, but no one promised me parenting would be easy. If I don't wan to answer a million questions now, when he's 5 will he still be asking me questions when he's 10, 15, 20?
So I braced myself, I apologized on that car ride and I told him to ask me again. However, I have told him if he can't wait for the answer, I will not talk over him. I need a loophole somewhere. Google has tens of thousands of servers with millions of processors to process it's questions, I just have one tired mom brain.
**Link up your Bigger Picture Moment below! Please make sure to use the link that will take us directly to your BPM post, linking back to us within your post, or your link will be deleted.