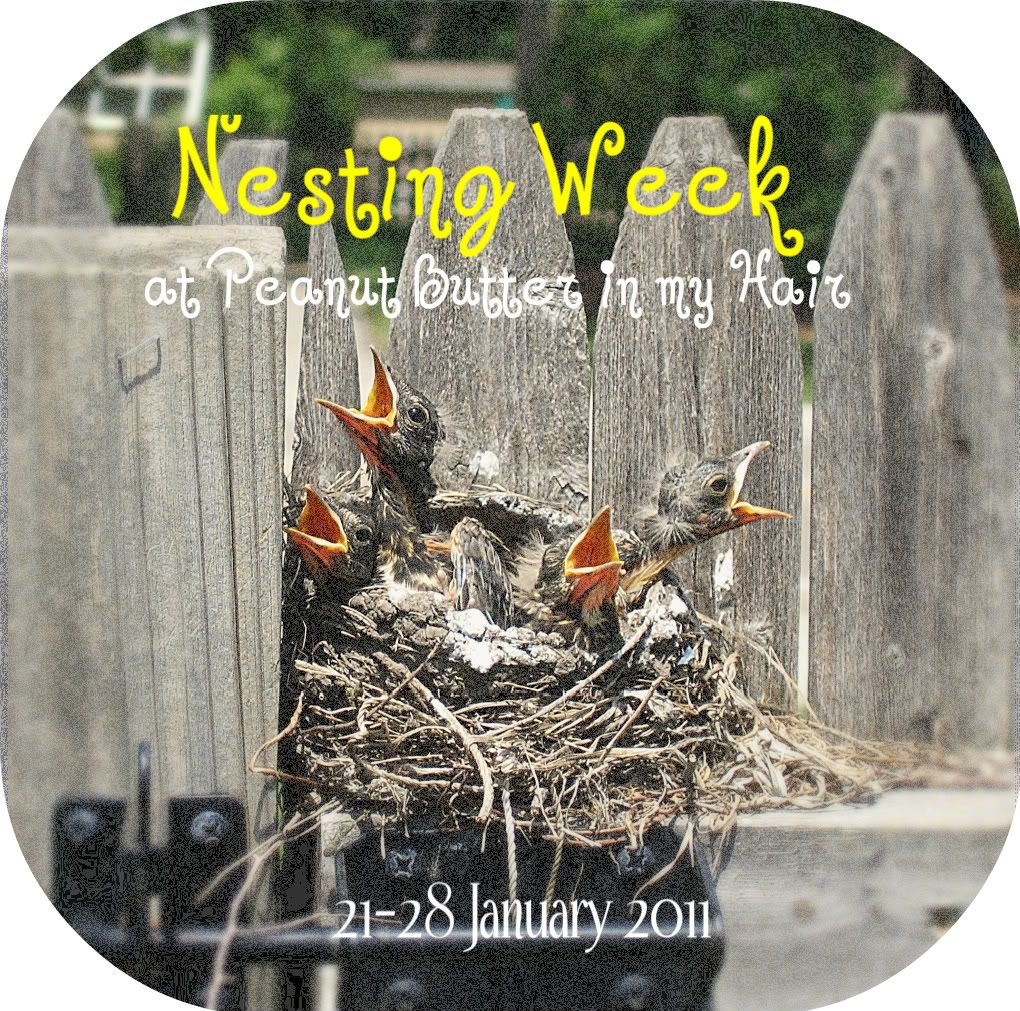 Nesting Week
continues and today we are going to about the necessities for a new baby (Needs) and some of the Wants.
This is our third child, and we have very indulgent grandparents. There is very little this baby
needs
. Loving Arms to hold it, a car seat to bring it home, mom's boobs and truthfully we're all set. However with my youngest being 3.5 and having moved some there are some basics that we need to get in place to make some things easier.
the other thing is, both of my babies (their birthdays are only 11 days apart) were spring babies. Now we live in Chicago so I use the term spring loosely. On my sons first birthday (May 6) we took him to his first Cubs game and it was snowing. Flurries yes, but still snow in May. This baby is being born in February,still very much winter in Chicago. Some of the worst snow storms in my life have come in February. I think we are going to need more than 6 long sleeves tees. (Yes husband I do unless you are doing daily laundry!)
So today I have been doing some online shopping, not just the
virtual longing kind
, the kind where you actually put stuff in your cart!
First stop, Amazon. I had heard from many friends that their
Amazon Mom
Program was worth signing up for. So I did! Mostly I signed up for the faster shipping, but the diaper plan seems like a good deal too! So today, I ordered our first box of diapers:
And a few other things that qualify as needs:
I have had an over-abundant supply for the first few weeks with both of my kiddos and this time I am not letting a single drop go to waste!
BPA Free Infant Bottle Starter Set
While I do exclusively nurse hubs enjoys doing one feeding a day, and I enjoy the ability to take a break! We were living in an apartment when we finished using bottles so we gave all our bottles to a friend. I also picked up this, because doing dishes should be fun:
Grass Countertop Drying Rack
Now on to the wants, which are really much more fun! I really want to get a cute little outfit to bring baby home in, but gender neutral cute is hard to find. Also, everyone is pulling out the spring and summer, I have plenty of that! I found this at Old Navy:
I think it's perfectly adorable and would work for a boy or a girl, but alas (I love being dramatic) they are out in newborn sizes. I will have to try the actual store and see what I can find.
I also want a hat, it's February, it will be cold. I have it narrowed down to two and I need YOU to help me decide!
Ear Flaps:
Or no ear Flaps?
Which one would you get?
Have you missed any of the other Nesting Week Posts? Catch up:
*All Amazon links provided are affiliate links, which means if you click through, and purchase something I may earn a penny or two.