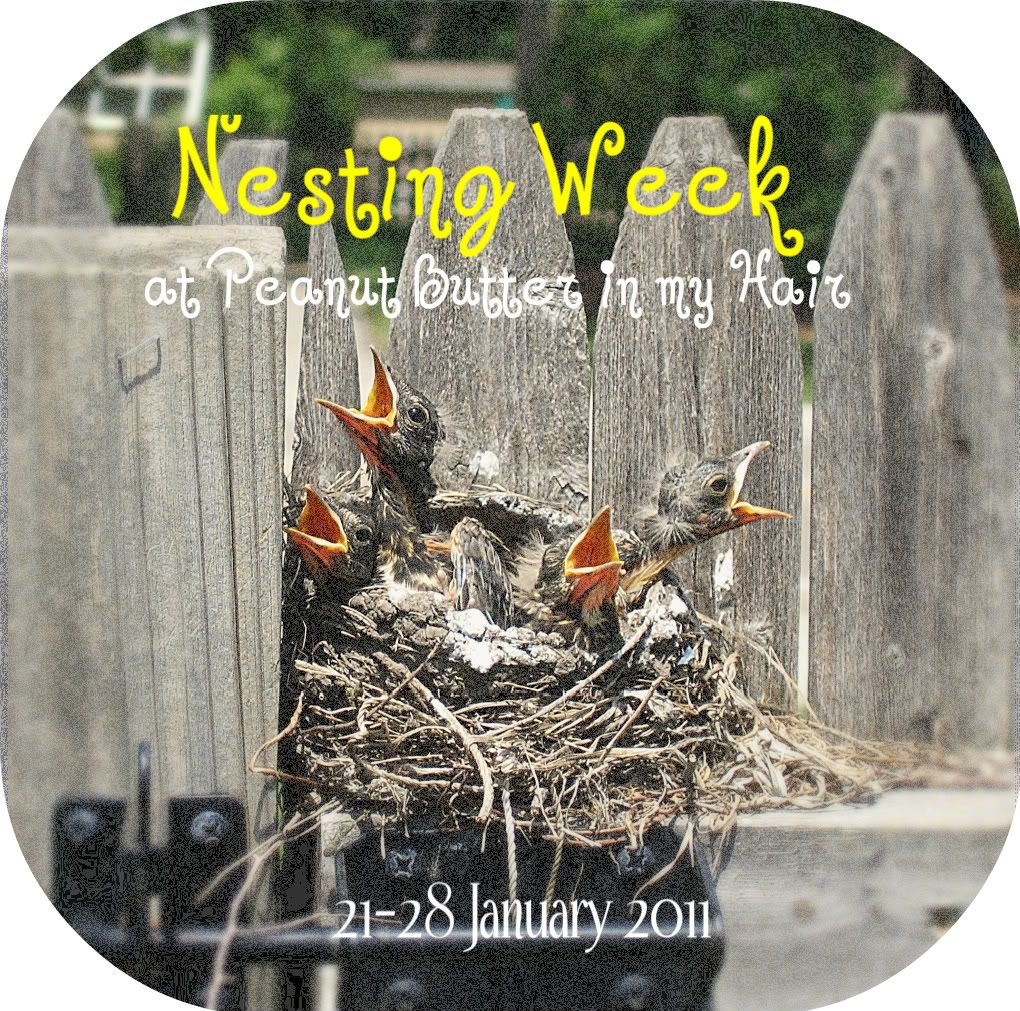 Nesting Week
continues and today we are going to talk Names:
Ahh, choosing a name, the fun part...right?
We have about 22 days until we meet this baby and we have no names. Above (sorry it's pixelated, I am brain dead and can't figure it out today!) are some of the names we have tossed around.
Problem number 1: we don't know what we're having, no I need 2 names, well technically 4 if you count middles.
Problem 2: My husband and I are not agreeing on anything.
See out first two children's name start with the same letter of the alphabet. I don't want it to seem like it's a "thing" we're doing, because it's not. There is also these need he has to "save" names for the potential next baby. So a name that I like and would be a perfect middle name for the one girl name with bot agree on, is "not allowed" because if we have another girl....oh it makes my head hurt!
These may be the first child who isn't named in the OR, or maybe even at the hospital at the rate we're going!
So, leave me some more ideas! We have a one syllable German last name (think more of a sound than a name!). We like old, classic, if male strongly masculine names.
Was naming easy for you? Did you know right away or debate it until the bitter end?
Oh and did you tell anyone? I guess that could be a whole other post, but we don't tell anyone until baby is here. We like knowing that the name "fits" the baby!