In case you haven't heard the Brits are a little gaga over a new little prince. My favorite shoe company, Hotter, asked me what shoes I would recommend for the new mum.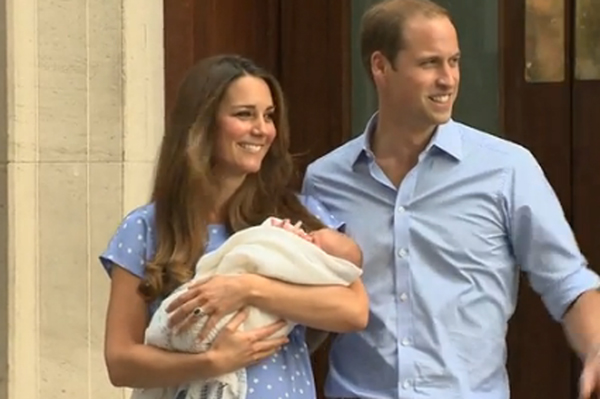 After four babies my feet are not what they used to be, for one they're bigger! I also have had to give up most of my beloved heels because they are just not meant for running through playgrounds or hiking a
tantruming
toddler up stairs. I've also come to appreciate comfort over cute, I can no longer suffer through a shoe all day because it's cute.
Thankfully Hotter shoes are not only stylish and good looking shoes they are the most comfortable shoes I have worn. I even wore heels, while pregnant to a conference with out breaking them in (read about it here) because they are that comfortable.
So what shoes would I recommend for Kate? Well she is very stylish we know, and on trend. She is also a lot younger than me and her little prince isn't running around yet, so that means she can still wear heels. However anyone who has ever worn/carried a newborn knows it throws of your balance so you don't want to be teetering on a skinny heel. I choose (for myself and Kate!) the Hellie Wedges
The wedge gives you the height of heel without the wobble factor and it's perfect for late summer. The raffia and peep toe are right on trend but keep a classic look, important if you are a princess. Most importantly, like all Hotter's they are superbly comfortable!
Which Hotter shoul would
YOU
recomend for the princess and new mom? Leave a comment below telling which shoe you would choose and you will be entered for a chance to
win that shoe!
For a bonus entry Pin that shoe on one of your Pinterest boards and leave the link below.
*Rules: Contest open to US residents over the age of 18 only. No purchase necessary to win Winner must have a valid email address in the comment or linked to the account. Giveaway ends
Friday 16 at 10pm CT
and winner will have 48 hours to claim prize.
Don't miss this month's Mom Style Files Mission. We are tackling Vintage Revival
and we have experts with us every step of the way. From what to look for, how to wear it and how to pair it with modern pieces, we have all your Vintage tips and tricks! Starts today over at Redhead Reverie!
* Disclosure: I received the pair of shoes mentioned above for completing this post/review. No other compensation was received. All thoughts and opinions are my own.